Created by:
Top Doctors editorial
What is Clinical Neurophysiology?
It is the medical subspecialty of Neurophysiology that deals with the study of the functioning of the central nervous system (encephalon and spinal cord), peripheral (nerves and organs of the senses) and vegetative (sympathetic and parasympathetic) for the diagnosis and treatment of neurophysiological diseases.
What diseases does the neurophysiologist deal with?
The specialist in Clinical Neurophysiology treats diseases such as epilepsy, ADHD in adults, restless legs syndrome, Parkinson's disease, myopathies (degeneration of muscle tissue), radiculopathies (loss of sensitivity), cervical myelopathy (compression of the spinal cord in the neck) , sleep disorders (sleep apnea, narcolepsy, insomnia), vision problems (retinopathy) and hearing problems (hearing loss).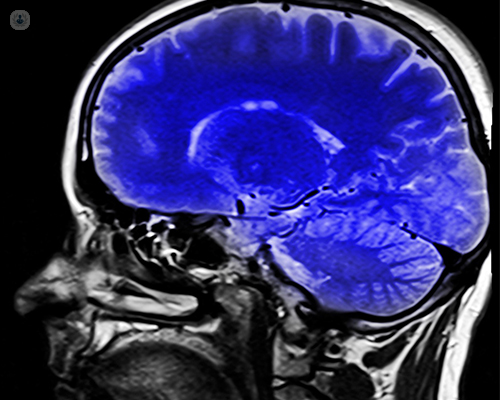 Clinical Neurophysiology studies pathologies associated with the brain
What subspecialties are there within Clinical Neurophysiology?
Since Clinical Neurophysiology is already a subspecialty, it can not be classified in subspecialties, but it does have a central service role in most hospitals to support the diagnosis and follow-up of diseases in other specialties, such as Traumatology, Rheumatology, Neurology. , Pediatrics, Ophthalmology, Neurosurgery, Psychiatry, among others.
When should you go to the neurophysiologist?
It is recommended to visit the neurophysiologist when the patient feels tingling in the extremities, lack of strength, pain in the neck or lower back, tremors or other abnormal movements, memory loss, lack of concentration, pelvic pain or sleep disorders.